Parisians take advantage of our drones on July 14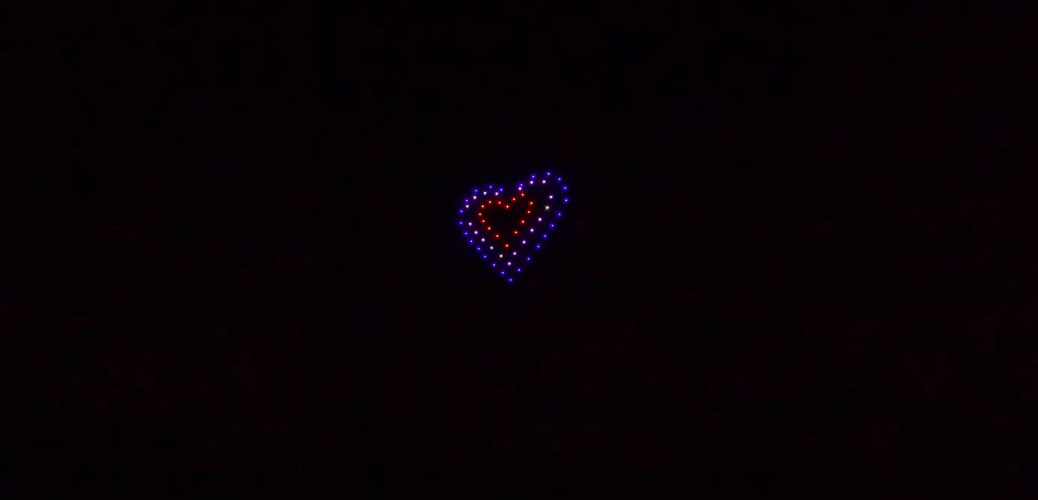 Parisians take advantage of our drones on July 14!
We were talking about the National Day in Megève. After the visit of our drones in the mountain sky, it is in the Parisian sky that they could twirl the next day, still on the occasion of the National Day of July 14th.
Follow us to Chalette-sur-Loing.
Our drones at the music festival "Music' O' Loing 2022
Like every year, the town of Chalette-sur-Loing organized the music festival "Music 'O' Loing" which took place over 3 days. The festival takes place on the leisure center of the municipality. For the occasion, various activities were organised, including a special electro evening for 14 July. Just before, the traditional fireworks dazzled the spectators present. 
But, surprise, Allumee was able to amaze visitors with its sound and light show and its drones between the fireworks and the musical evening. For this festive occasion, we had implemented a tailor-made scenography. Nearly 2 months of work which allowed us to dazzle some 15,000 spectators thanks to our 100 drones.
Crazy atmosphere thanks to our drones
As before each performance, we always have a moment of adrenaline during the launch phase. Finally, we were able to be proud to see such intense emotions on the faces of the public. And, you can't imagine how happy it is to see this during the flight of our luminous drones.
With 15,000 spectators in total, the effect is really surprising because the more spectators there are, the more emulation there is. A magical evening that we are not ready to forget!