Our tailor-made shows are ballets designed especially for you. We gather your ideas and musical intentions, then we design our stages, acts and scenography according to your theme. Although creation times may be longer, our team of six artists work together to model these animations in a matter of weeks. You can choose between 100 to 600 drones, and the duration can vary from 5 to 15 minutes. With Allumee, you order the show adapted to your event.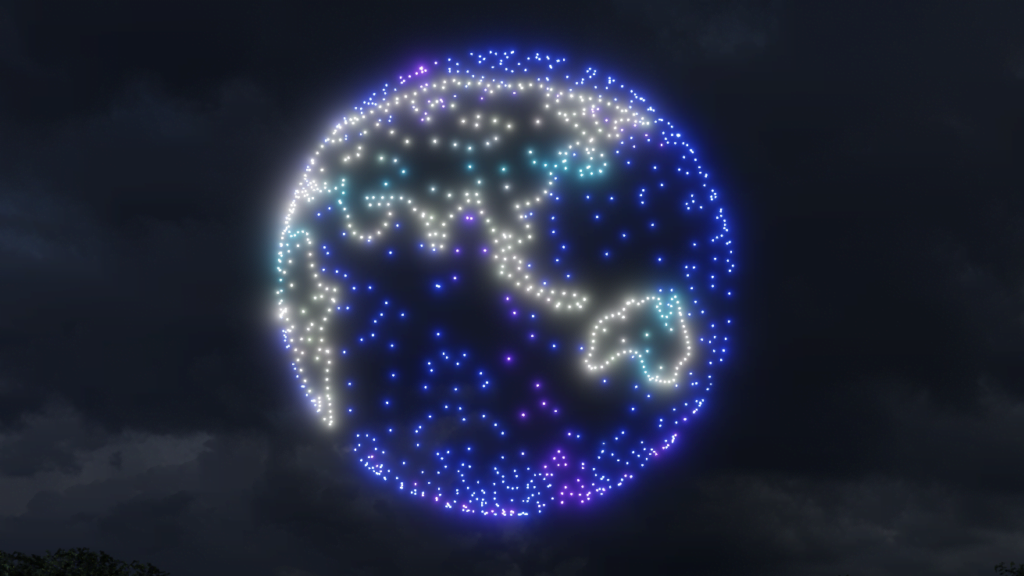 We also offer hybrid shows that combine the two worlds. We begin our ballet with 5 minutes of the best effects of Allumee, an immersion in the drone show. Then, for the second act, we offer a scenography designed especially for you. This option is particularly suitable for the professional world, with a constant series of animations on your values, your products and your company. With each stage appearance, we call for applause from your guests.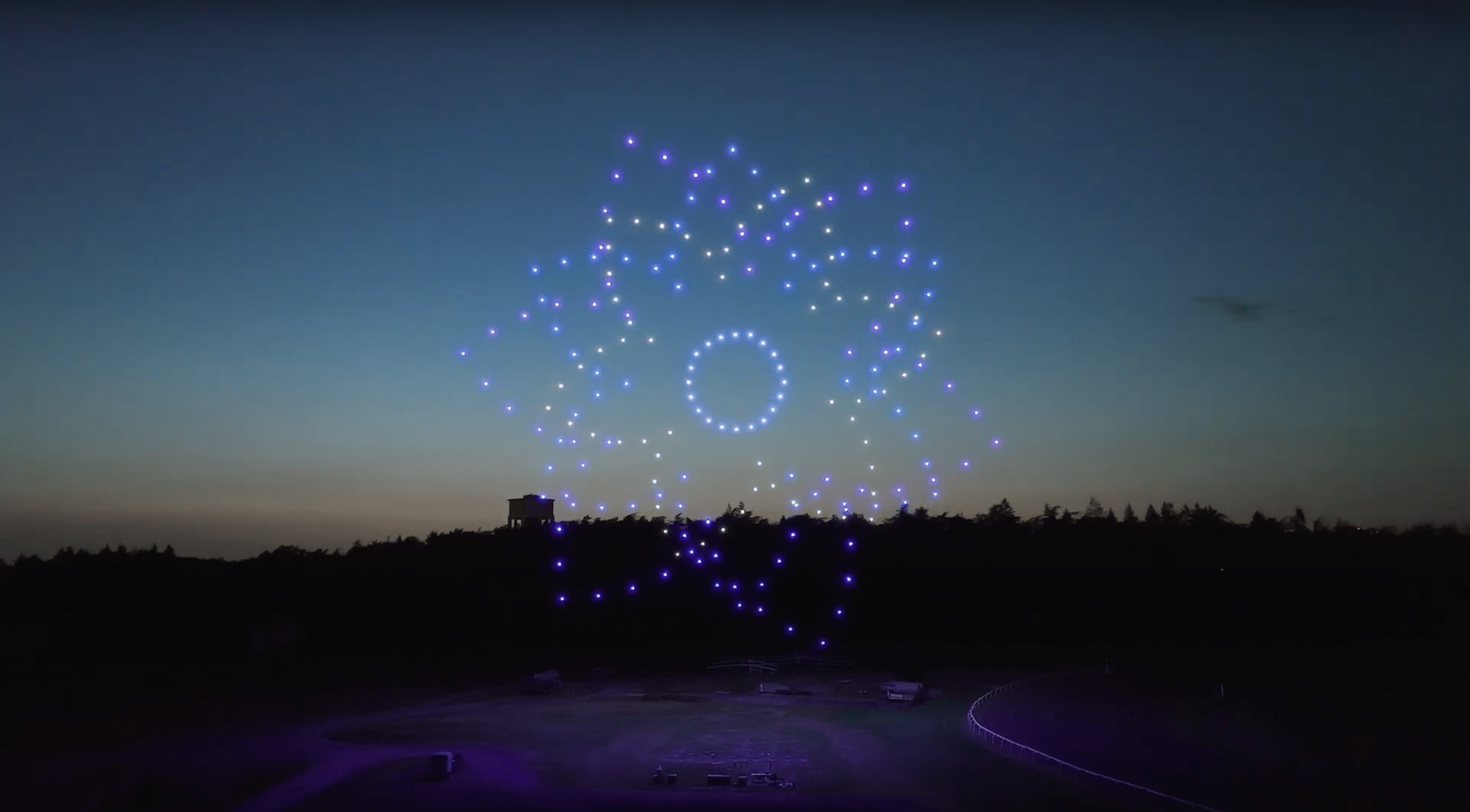 Our signature shows are scenographies pre-designed by our artists throughout the year, on the major themes of national holidays, spring celebrations and dreamlike stories about dreams. Mainly offered to communities, these creations are accessible to the general public and last about 15 minutes. On the end of the show, you can customize a scene to sign off your event.
Offering formats of up to 500 drones and extending beyond thanks to our partners, we affirm that there is no limit in terms of the number of drones. Offering world-class entertainment from immersion unprecedented, we transcend technical challenges. This ability unlimited allows our artistic direction to develop shows of unparalleled finesse and complexity.
Give your audience a breathtaking show! 
Ideal for design detail levels means To students, 3D shapes and complex logos or icons, our artistic research allows a creative flexibility ultimate thanks to an impressive number of drones. 
With our shows, immersive storytelling reaches levels of effectiveness never before achieved.
Our most popular plan is perfect for small events welcoming up to a thousand people or places with space constraints. 
With formations stretching up to 60 meters wide, this package offers a powerful display with a controlled budget. Even if we have less artistic ability, we will always seek to work on 3D shapes and breathtaking animations.
Let's talk about your project
50 rue Jean Zay
69800 Saint-Priest
hello@allumee.com
+33 7 86 66 98 05
50 rue Jean Zay
69800 Saint-Priest
hello@allumee.com
+33 7 86 66 98 05